2009 Portfolio Contest Winners
The Career Center held the seventh Career Portfolio Contest this past fall. This year's judges (employers and FSU faculty/administration) reviewed top entries to identify the highest quality portfolios. Congratulations to our winners!!
Pictured from left to right: Dr. Jeff Garis (Career Center Director), Pamela Diaz, Natalie Kates, Ashley Balutch (Portfolio Graduate Assistant), Jill Lumsden (Associate Director)
---
2009 First Place Graduate Portfolio - Caitlin Finlayson
Caitlin Finlayson is a third-year, PhD student in the Geography department. She has completed all the requirements for her degree except for the dissertation, which she plans on completing by May of 2011. Teaching has always been Caitlin's passion, and she has thoroughly enjoyed teaching at Florida State University. Once she graduates, Caitlin hopes to secure an assistant professor position at a teaching university or community college.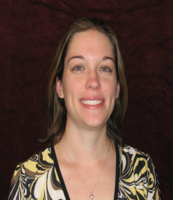 2009 First Place Undergraduate Portfolio - Pamela Diaz
Pamela Diaz is a senior student finishing her double major in public relations in the College of Communication & Information and Spanish in the Department of Modern Languages and Linguistics. She has also earned a minor in Hispanic Marketing as a way to combine her interest in consumer research and cultural studies. By forming part of Arrowhead, Florida State's competitive advertising team, Pamela she has also gained experience in the field of advertising. Her work with the team in 2008 and 2009 earned them two ADDY gold student awards locally and two first place honors and four special awards in the 4th District National Student Advertising Competition hosted by the American Advertising Federation. Throughout her college years, Pamela also has held four internships, including one at mcgarrybowen, an advertising agency in New York City. Her other internships have been at the Kidd Group and Salter Mitchell, both in Tallahassee, and Main Sail Video Productions in Fort Myers. These experiences in research and strategy development have influenced her to seek career opportunities in account planning and new business. Her goal is to combine her multi-cultural abilities and her communication skills to work for an advertising agency with a global account.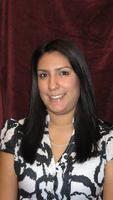 2009 Second Place - Lauren Price
Lauren Price is a junior pursuing undergraduate degrees in Apparel Design and Merchandising. She chose to attend this university for its unique curriculum in the fashion fields and its research-minded, "hands on" learning models. After graduating, Lauren plans to use her experiences and course work in the fashion field to obtain a career focusing on product development with a well established design firm.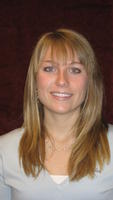 2009 Third Place - Natalie Kates
Natalie Kates obtained her Bachelor of Science degree from Florida State University in April 2008 in Mass Media Communication with a double minor in Hispanic Marketing Communication and Journalism. She was selected as the sole recipient from her graduating class with the 2008 Outstanding Mass Media Studies Student Achievement Award. Currently, she is pursuing her Master's of Science in Integrated Marketing Communication and a Digital Video Production graduate certificate. Since her senior year, she has been working with the FSU Center for Hispanic Marketing Communication as an online teaching assistant and collaborating on research projects. During her college summers, Natalie has interned at TBWA\Chiat\Day in Los Angeles, Zubi Advertising Services in Miami, and the City of Miami Office of Communications. Growing up in Miami with a Cuban family has also provided her with the asset of being bilingual in Spanish and English. In the near future, Natalie hopes to apply her bicultural perspective, creativity, and communication skills at a leading advertising agency.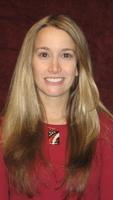 ---
Appreciation is expressed to our judges:
---
Florida State University | Faculty & Staff:
Cecil B. Day Professor of Lodging Management Department of Hospitality

Professor Emeritus
Career Center

Assistant Dean, Undergraduate Studies Director, Internships & Outreach College of Communication & Information
title-inside title-centered
2