Start your internship search at The Career Center! Choose from the many resources available in the Experience section of the library and use this list of online resources. Be sure to review Making the Most of Experiential Learning Opportunities. Real-world experience, or experiential learning, is a key part of determining your interests, values, and skills outside of the classroom. Learn more here. For more assistance, see a career adviser in The Career Center.
The FSU Career Center Library created this list of links to help you quickly locate websites dedicated to internships. The list is not intended to be exhaustive, and inclusion of these links should not be interpreted as an endorsement by the FSU Career Center.
General
---

Find job/internship listings in English or other languages. Search criteria include Location, Job Title, Skills or Keywords, Industry, Academic Degree, Company Name and Job Type. Access here or thru Secure Apps.
---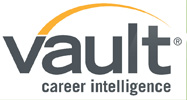 Find an internship by name, location, industry or compensation. Vault ranks the best Overall Internships, Consulting, Accounting and Financial Services Internships. Access from FSU Career Center Library page, (Section IV)
---

Domestic and international Camp Jobs as camp directors, kitchen staff, counselors, nurses, lifeguards, activity specialists and all summer camp staff positions.
---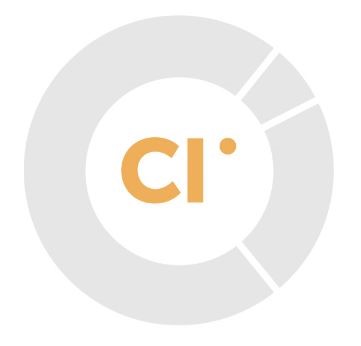 FSU is partnered with City Internships to offer guaranteed acceptance and tuition discount for students. Explore and accelerate your career with an eight-week program that centers around an internship. Learn more about City Internships and apply online.
---

Washington Intern Student Housing (WISH) provides fully furnished-intern only housing options blocks from the United States Capital. As a resident of WISH, you also are able to attend networking events, and build important connections.
---

U.S. Internships searchable by city, state or major. Web site also includes an Internship Predictor to help you evaluate your personal preferences.
---

Get hired by companies that you care about with the support of a trusted community — built just for you.
---

Browse thousands of internships by different categories and majors! Use the save position feature to keep track of internships and deadlines in your dashboard. U.S. positions only.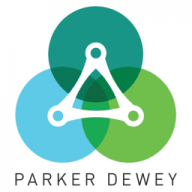 Parker Dewey helps connect great talent with innovative companies across industries through Micro-Internships (short-term, paid, professional assignments). 

Forage is an open access platform designed to unlock exciting careers for students by connecting them with our company-endorsed Virtual Work Experience Programs. By completing a Forage Virtual Internship you will:
Better understand the diverse and exciting career pathways available to you; and
Build the skills and confidence that will set you up for success as you move from the world of study to the world of work
Environmental

Net Impact is the go-to resource for jobs and internships for seekers looking to build careers with positive social and environmental impact. Search by area of impact as well as experience level.
---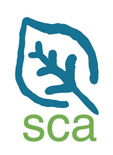 The Student Conservation Association 
Spring Break opportunities as well as summer internships, SCA's mission is to build the next generation of conservation leaders and inspire lifelong stewardship of the environment.
Government

Three summer internships: External Affairs, Government Relations and Research and Evaluation. Go to website and from the bottom of the page, select 'About' and then 'Careers'

The Washington Intern Study Experience (WiSE) is an internship program in Washington D.C. where you get the opportunity to intern and live in Washington D.C. in fully furnished intern-only housing. As part of the internship program, professional development workshops and social events are held weekly helping interns build connections while in the Capitol.
---

The Federal Government's official website. The Internship Program allows students to be exposed to the work of the Government through Federal internships while pursuing their degree.  
---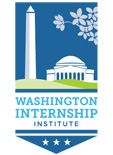 Semester-long academic internship programs provide college sophomores, juniors, seniors, recent graduates and graduate students in D.C. area. Possible to earn academic credit.
International

FSU IP's international internship experiences can be invaluable in shaping and defining your education and career. Gain real-world work experience and earn FSU credit while living in London, Florence, Panama City, or Valencia at FSU's international study centers. These professional experiences increase opportunities for future employment, establish international professional contacts, and enrich academic study with practical application. Contact IP-Intern@fsu.edu today to learn more!
---

National and International opportunities for short-term work, volunteer, intern, study and travel abroad. Includes environmental, outdoor and conservation work, internship and education opportunities.
---

International intern opportunities in professional careers, teaching, marine, wildlife & conservation and hospitality. Volunteer and internship opportunities in wildlife conservation, sport coaching, working with children and multi-projects.
---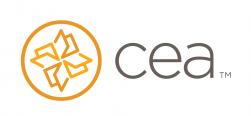 Global Internships support you in developing the career skills you'll need to transition from student to becoming a more independent, resilient, and communicative professional. CEA offers several internship program models that are perfect when you want to gain cultural and career experience at a price you can afford.
Virtual Internships Abroad:  go global and stay local!  With virtual internship only and  study + global internship options, these are ideal for dedicated students eager for global professional experience while staying local, offering flexibility and affordability.
Traditional Internships Abroad:  With internship only and study + internship options, integrating an internship into your abroad experience allows you to explore the world while building that experience critical to making a successful transition from student to professional.​
---

The globalEDGE International Internship Directory helps match students with international internship opportunities offered by two- and four-year colleges and universities, governmental agencies, non-profit groups, private organizations, and corporations. To search for an internship, select a type of organization, country, or subject of study
---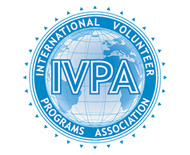 The International Volunteer Programs Association (IVPA) is an association of non-governmental organizations involved in international volunteer work and internship exchanges.
---

Puentes Abroad builds bridges to connect undergraduate students and recent graduates with professional and cultural opportunities with Argentine and Uruguayan companies. We customize remote and in-person internship options according to each student's professional interests and goals: our internship opportunities range from educational and human rights nonprofits to healthcare agencies and tech companies, with many other high-performing nonprofits and businesses in between. The Puentes experience is ideal for those who are eager to learn outside the classroom and who enjoy creative problem solving and tackling new experiences with an open mind and an optimistic enthusiasm. There are no language requirements to apply.
---
Think Pacific is a registered Fijian Charity and United Kingdom (UK) Social Enterprise with over 10 years' experience supporting Fijian Government Ministries, NGOs, local enterprises and business partners to achieve ethical, responsible and sustainable development, whilst allowing students to have a self-developing and rewarding experience.
Non-Profit/NGOs

AmeriCorps engages more than 80,000 Americans in intensive service each year at 21,600 unique sites including nonprofits, schools, public agencies, and community and faith-based groups across the country. 
---

Non-Profit. Jobs, internships and volunteer opportunities for not-for-profit organizations across the U.S. and abroad.
---
Partners is a non-profit, non-partisan organization with international offices in Washington, DC. President's Internship Program and General Internship Program covering multiple majors and interests.
---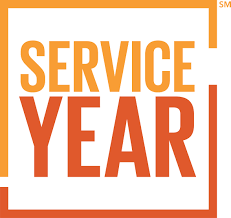 A service year is a paid opportunity to develop real-world skills through hands-on service. Whether you're figuring out what's next after high school or college, searching for an opportunity to find a new path, looking to gain skills and experience for a job, or wanting a career change — a service year may be just what you're looking for. 
---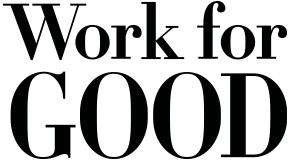 Since our founding in 1999 as Opportunity Knocks, one of the first job boards focused exclusively on the nonprofit sector, our team at Work for Good has helped more than 30,000 purpose-driven organizations find everyone from their next executive director to managers, support staff, and even interns.
Special Populations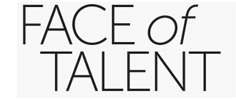 Multicultural Advertising Intern Program (MAIP), To be eligible to apply for MAIP, a student must be: Asian/Asian American, Native Hawaiian or Pacific Islander, Hispanic/Latino, Black/African American, American Indian or Alaska Native, Multiracial or Multiethnic (e.g., Hispanic and Black).
---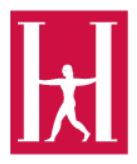 Since 1992, HACU has offered one of the best internship programs in the country. We believe that participation in an internship is an invaluable opportunity to gain hands-on work experience, but internships offered through many other organizations often come at a price, whether monetary or otherwise.
To honor our commitment to providing equal access to such opportunities, the HACU National Internship Program offers many additional benefits which offset or eliminate many common costs of taking part in an internship.
The HACU National Internship Program is open to all students, regardless of race, ethnicity, disability, color, creed, religion, sex, gender, age, national origin, ancestry, citizenship, or veteran status.
---

HRC envisions a world where lesbian, gay, bisexual, transgender and queer people are embraced as full members of society at home, at work and in every community. We build support for LGBTQ people among families and friends, co-workers and employers, pastors and parishioners, doctors and teachers, neighbors, and the general public. Through various programs and projects, we are enhancing the lived experiences of LGBTQ people and their families, as we change hearts and minds across America and around the globe.
---

The Mission of INROADS is to develop and place talented underserved, ethnically diverse youth in business and industry, and prepare them for corporate and community leadership.
---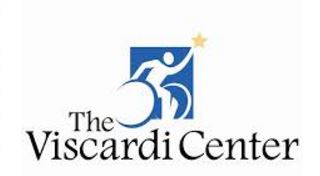 The Emerging Leaders Summer Internship Program for College Students with Disabilities undergraduate and graduate college students with disabilities nationwide provide leadership development and networking opportunities.
---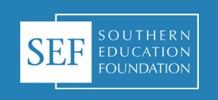 Southern Education Foundation's mission is to advance equity and excellence in education for all students in the South, particularly low income students and students of color. For upperclassmen and graduate students.
---

SEO provides underrepresented students of color with paid summer internships in Banking & Private Equity, Corporate Leadership, Finance/Accounting, Consulting, Marketing, Sales, Human Resources and Law.
---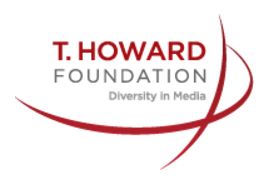 The T. Howard Foundation is much more than an internship program for minority students interested in the media and entertainment industry. In addition to a full-time paid summer internship, the Foundation's comprehensive approach to diversity also provides talented interns with networking opportunities, professional development training, scholarships, mentors and much more!
---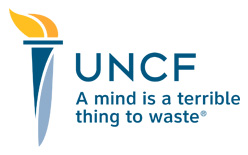 UNCF is the nation's largest and most effective minority education organization. Scholarships, fellowships and internships for students from low and moderate-income families.
Health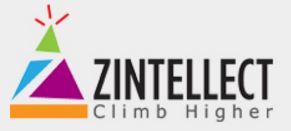 Through this site, you will be able to access information for hundreds of opportunities and the corresponding applications offered through ORAU. Search by keyword, academic level, discipline, or organization. Click on a opportunity to view the details.
Creative/Performing Art
Find internships, auditions, residencies, research, and other opportunities in the visual and performing arts fields. For more info, contact your Career Liaison.

Backstage is the largest online casting platform in the United States, with over 4,000 roles posted every week, and over 100,000 members building their careers on the platform.For students that are interested in acting, dance, performance, etc. Password-Protected Site: FSU students, faculty and staff may contact a Career Center staff member at 850-644-6431 for guidelines on obtaining free access. Use this database to look for work, an internship, acting and performance news, publications and more.
---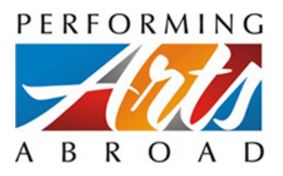 International programs in dance, music, theater and film.  Increase your knowledge of the world of international arts through an internship with PAA. Spend anywhere from four weeks to six months living in one of our many locations throughout the world and gaining an understanding of the professional aspect of your discipline. 
Explore additional frequently used internship, audition, and jobs sites for the arts: 
Engineering

Dice helps technology  professionals manage their careers.  Set personalized job alerts and control your profile visibility to get noticed by top tech employers. 
---

Engineering Daily provides a way for engineers to access useful and informative information about engineering.  Through this directory, you can access useful listings on engineering companies, their products and services, as well as a global list of engineering jobs. 
---

Engineers in Florida. Comprehensive list of Florida based civil, mechanical, electrical, chemical, structural and environmental engineering companies & consultants. 
---

NSBE is focused on helping members fulfill their mission to succeed professionally. Search jobs by keyword and location. 
---

SHPE is the nation's largest association dedicated to fostering Hispanic leadership in the STEM field. SHPE raises awereness, provides access, and prepares Hispanic students and professionals to become leaders in the STEM field. 
---

Find your internship or dream job at the world's most visited engineering job site.
---

WayUp is the industry leader for college students and recent grads to get hired.  From startups to Fortune 5000s, WayUp offers internships and jobs from over 20,000 employers. 
---

AIChE is the world's leading organization for chemical engineering professionals, with more than 60,000 members from more than 110 countries. AIChE has the breadth of resources and expertise you need whether you are in core process industries or emerging areas, such as translational medicine. 
---

ASCE stands at the forefront of a profession that plans, designs, constructs, and operates society's economic and social engine - the built environment - while protecting and restoring the natural environment. 
---

From college students and early-career engineers to project managers, corporate executives, researchers and academic leaders, ASME's members are as diverse as the engineering community itself. ASME serves this wide-ranging technical community through quality programs in continuing education, training and professional development, codes and standards, research, conferences and publications, government relations and other forms of outreach. 
---

BMES serves a the lead society and professional home for biomedical engineering and bioengineering.  Our leadership in accreditation, potential licensure, publications, scientific meetings, global programs, and diversity initiatives, as well as our commitment of ethics, all serve our mission to promote and enhance knowledge and education in biomedical engineering and bioengineering worldwide and its utilization for human health and well-being. 
---

IISE, the world's largest professional society dedicated solely to the support of the profession, is an international, nonprofit association that provides leadership for the application, education, training, research, and development of industrial and systems engineering. 
---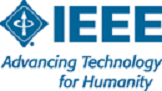 IEEE and its members inspire a global community to innovate for a better tomorrow through its more than 423,000 membrs in over 160 countries, and its highly cited publications, conferences, technology standards, and professional and educational activities.  IEEE is the trusted "voice" for engineering, computing, and technology information around the globe.
---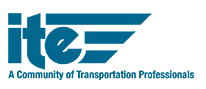 The Institute of Transportation Engineeers (ITE) is an international membership association of transporetation professionals who work to improve mobility and safety for all transportation system users and help build smart and livable communities. Through its products and services, ITE, promotes professional development and career advancement for its members, supports and encourages education, identifies necessary research, develops technical resources including standards and recommended practices, develops public awareness programs, and serves as a conduit for the exchange of professional information.
---