The FSU Career Center is excited to invite you to connect and build relationships with our students as well as enhance your organization's brand on campus by participating in career fairs and soft recruiting events.  The Career Center has multiple opportunities for you to meet with targeted groups of students and fill your hiring needs.   
Last year, over 11,000 students and over 500 organizations participated in our 21 career fairs!  We're seeing the demand for employer booths increasing by 25% each year, but capacity remains the same. Register early to ensure your organization is represented.
Want to increase your presence at our career events? Become an Employer Partner!
Career Fairs and Events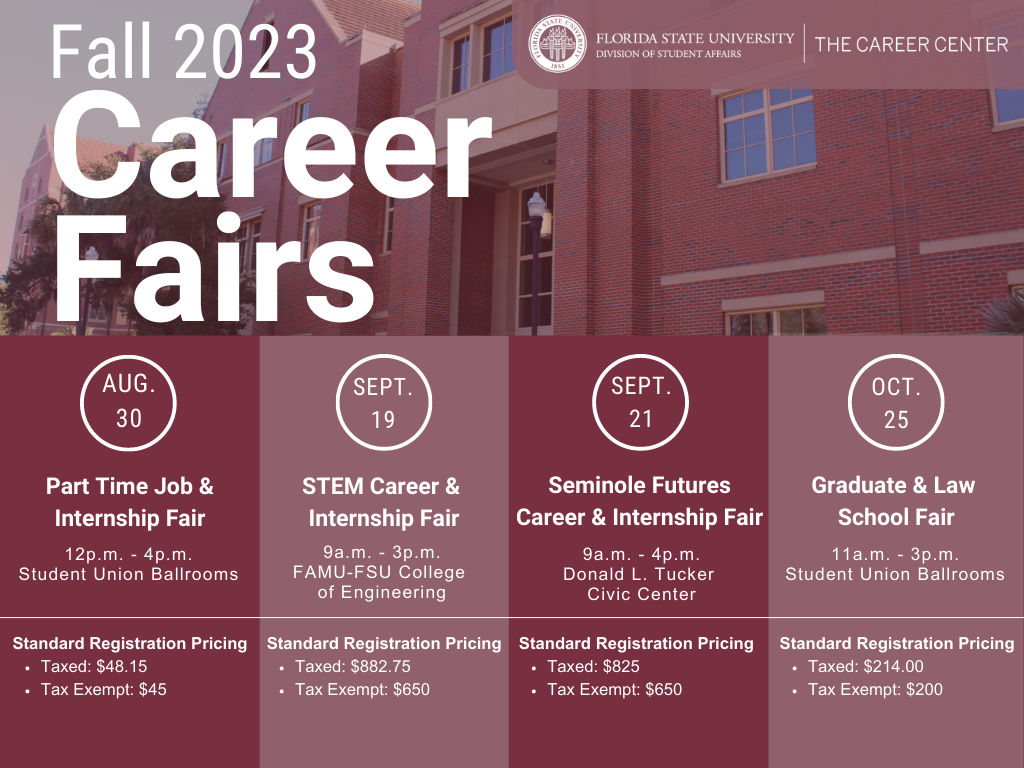 Soft Recruiting & Networking Events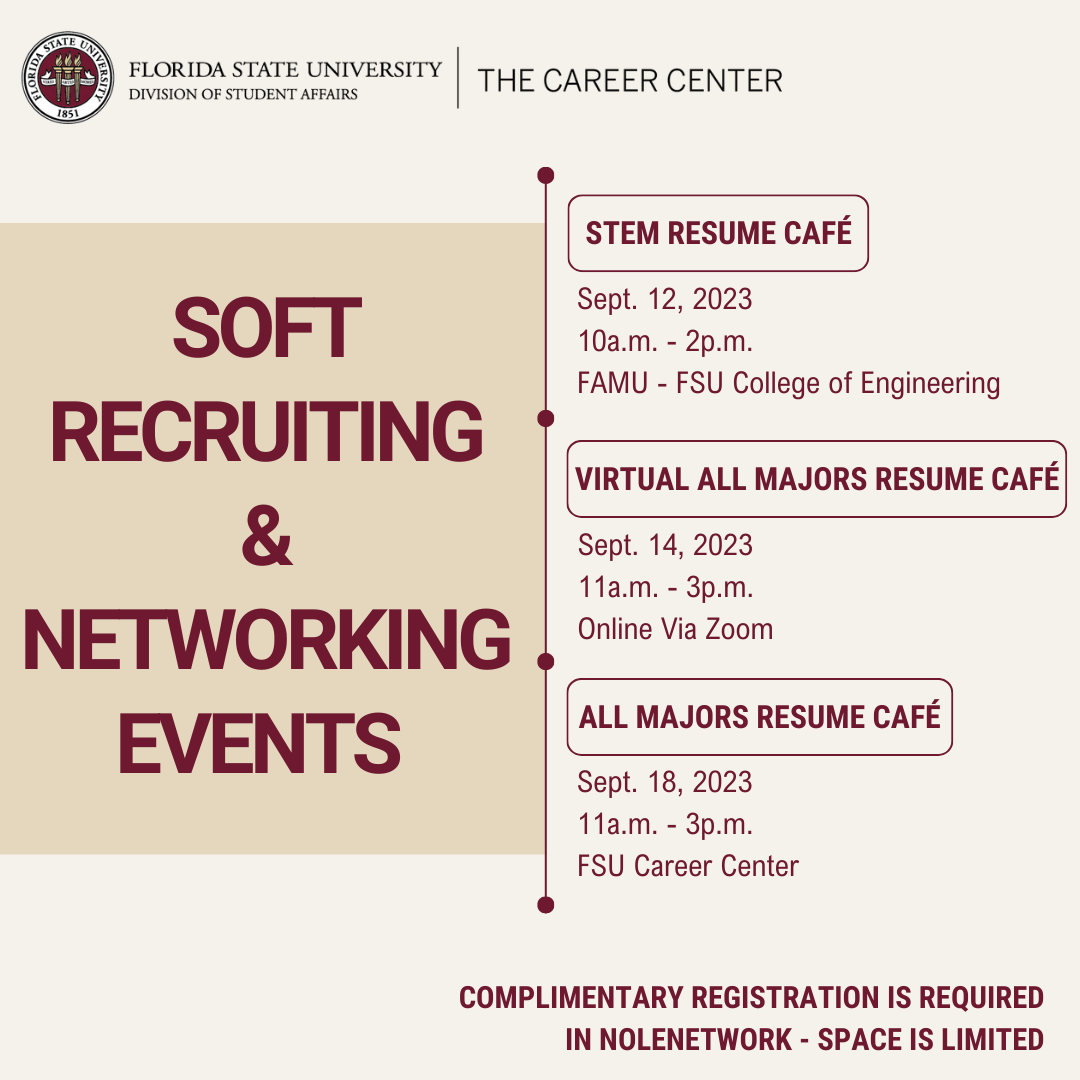 Questions?
Not sure which fair to attend to meet your recruitment goals? Contact our Employer Relations team to discuss which fair may best met your needs.