How did you hear about the FSUshadow Program and what interested you about the job shadow opportunity?
After receiving emails from The Career Center and seeing flyers around campus about the FSUshadow program, I decided to take a look into it through SeminoleLink where I was able to view the shadow positions. Since I had not participated in an internship, I thought it would be a great opportunity to gain experience. When I found the Information Technology Audit Support position, I decided to apply for it since it related to my major.
Describe some of your responsibilities or duties during the job shadow experience.
During my job shadow experience, I learned the day-to-day operations of an IT department including network infrastructure and security management, application development, and data mining techniques.
What are some major takeaways from your experience? How will these help prepare you for the next step after graduation?
I was able to see how things that I'd learned in the classroom are used in the workplace. I also learned to just be yourself no matter what. If you do not know the answer to something, speak up and let your employer know.
Did this experience help clarify your career path? How so?
I did not participate in an internship and I know that most employers look for that on a resume. That internship plays a role in your experience but since I did not participate, it was kind of discouraging to send my resume to an employer. I knew that with my major I could do so much, but I did not know what I wanted to do exactly. I knew what I was interested in, but I just did not pick a career path that I wanted to take. By participating in the FSUshadow program, I was able to see first-hand the different departments of IT. Even though I did not have any experience, the skills that I have allowed me to receive a job with the company that I shadowed for the day.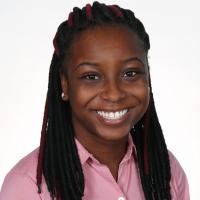 Desiree' Williams
 "The FSUshadow program helped me see first-hand the different departments of IT and allowed me to receive a job with the company that I shadowed for the day."
---
Major: Information Communication and Technology (ICT), Class of 2017
Job Shadow Experience: The Florida Auditor General, Fall 2016