Describe the steps you took to obtain your internship/research opportunity/fellowship. 
Ever since I got to FSU, I have always wanted to study abroad. After a lot of research, I knew that this was something that wouldn't be financially reasonable for me, but I did not give up. I began to look into other opportunities to go abroad. I stumbled upon a volunteer abroad opportunity to teach English in Bangkok, Thailand. I knew this was perfect for me because it aligned with not only my career goals, but also my personal goals. 
How far in advance did you prepare and begin applying for your experiential learning opportunity? 
I applied about five months beforehand. I am a big planner and this gave me enough time to book flights, budget, and research other important aspects of my trip. 
If you used any Career Center services, resources, or events to obtain your job offer, what were they? How did they support your application process?
During the course of the school year, I actually decided to switch career paths. I originally wanted to go into Speech Pathology, but after taking a really interesting Intro to Clinical Audiology course, I decided that I wanted to become an Audiologist. The Career Center helped me discover what applicable skills I could still obtain from my experiential learning opportunity even though I had changed career paths. 
Describe some of your responsibilities or duties during your experiential learning opportunity. 
I worked as a Volunteer English Teacher, so it was my responsibility to develop lesson plans for my students. One school that I worked at gave me a broad topic to teach the students about. For example, "colors", "sea animals", or "weather". The other school that I worked with let me decide the topic. I spent a lot of time researching English as Second Language (ESL) activities that I felt would work with my students and trying them out in the classroom. It was my job to gather materials for these activities and decide how to properly facilitate them. 
What was a typical day like "on the job?"
 
Each Monday and Friday morning, I got picked up on a motorcycle and taken to a local Muslim school to teach. This school always had vocabulary cards ready for me to teach to the students. I actually lived at the school I taught at on Tuesdays-Thursdays. I would always begin the day with a game of "Simon Says". This was a great opportunity for the students to learn and review body parts and also to get them up, moving, and ready to engage with me. After that, I would teach them vocabulary through use of a chalk board, then read books, show them YouTube videos, sing songs with them, and end the day with a game. Their favorite was singing "Baby Shark" or playing "London Bridge".
What are some major takeaways from your experience? How will these help prepare you for the next step after graduation?
Teaching English in Thailand was definitely one of the most rewarding experiences of my life. I became very culturally aware of the social inequality and poverty happening in other parts of the world. It was also interesting to take part in their education system and compare it to the American education system that I grew up in. I feel so grateful to have attended a school with an abundance of resources. In Thailand, I worked in schools with very little access to computers or even books. I also became aware of how prevalent the use of English is in other parts of the world. Helping these students learn English makes them stronger job candidates. Everyone I met in Thailand was so warm and welcoming towards me even though I was different. They even invited me to celebrate the Muslim holiday of Eid with them. When I return home, I hope that I can spread the idea that we have much to learn from those who are culturally diverse than us.
Did this experience help clarify your career path? If yes, how so? 
It definitely did! It reaffirmed to me how much I love working with younger children. I also learned that even though I love students dearly, I do not want to work in the education system. Teaching is so fun, but it's not a career path for me. I would like to one day work in a hospital or clinic. This experience also gave me an understanding of the importance of language, which is essential to my career as an Audiologist. Audiologists treat and diagnose people with hearing problems. There were many instances in Thailand where I could not understand people due to the language barrier. People with hearing problems often cannot understand people because of problems in their ear anatomy or nervous system. This experience gave me insight into what it's like to the lack comprehension of language, so I can later relate to my patients.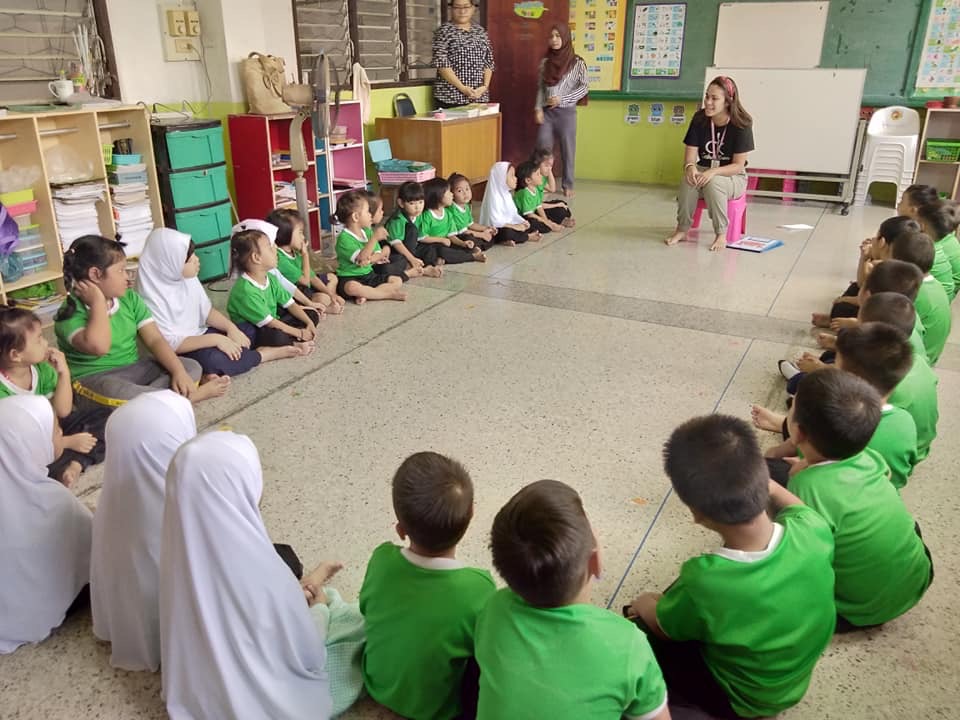 Nicole Hansen
"Teaching English in Thailand was definitely one of the most rewarding experiences of my life. I became very culturally aware of the social inequality and poverty happening in other parts of the world."
---
Major: Communication Science and Disorders, Class of 2020
Company/Organization: Volunteer English Bangkok  
LinkedIn: www.linkedin.com/in/nicole-hansen-55a166144/