How far in advance did you prepare and begin applying for your experiential learning opportunity?
I prepared and began applying for my experiential learning opportunity one semester in advance.
If you used any Career Center services, resources, or events to obtain your internship/research opportunity/fellowship, what were they? How did they support your application process?
Handshake was crucial in obtaining my internship in that this is where I found the InternFSU opportunities. Also, Career Center resume critiques were especially helpful in tailoring my resume for my desired field. In the application process, I felt comfortable communicating with The Career Center for support and advice.
Describe some of your responsibilities or duties during your experiential learning opportunity.
My responsibilities included utilizing Adobe Suite to provide resources and marketing solutions for effective community engagement on campus, communicate daily with clients on creative marketing and vision for projects, as well as troubleshoot problems and evaluated personal performance and growth through continued efforts.
What was a typical day like "on the job?"
A typical day at Student Publications is casual, creative, and positive. Student Government Association is comprised of students and faculty that are eager to foster an inclusive and supportive community. The result is an atmosphere where you can experiment and explore creatively while making an impact on campus, while being supported by likeminded passionate peers.
What are some takeaways from your part-time job? How will these help prepare you for the next step after graduation?
One personal major takeaway from this experience is the importance of time management.
Did this experience help clarify your career path? If yes, how so?
This experience helped me conclude that I will de-prioritize pursuing a career in design. Although I greatly enjoyed this opportunity to grow professionally and creatively, I realized that there are many more industries where I can be creative, engage my passions, and still contribute to my community. In the future I plan on exploring these industries and further diversifying my skill set.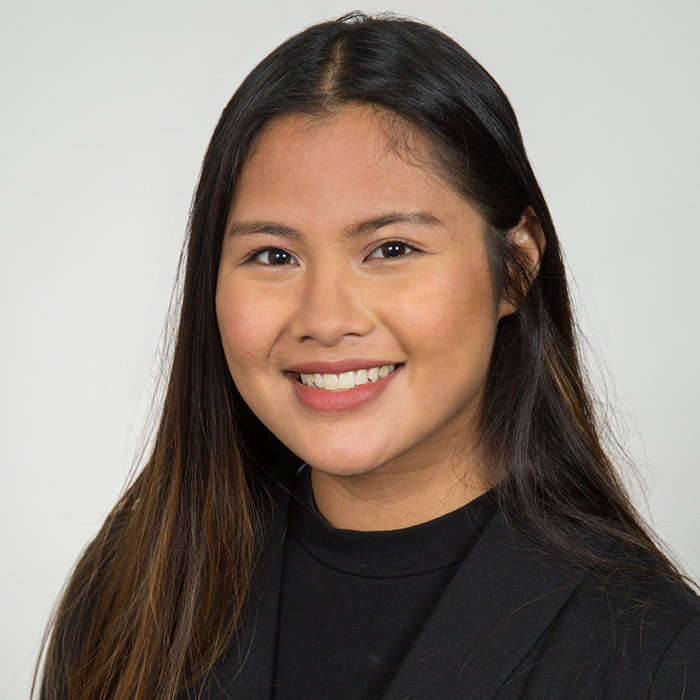 Lindsey Kaye Reyes
"Handshake was crucial in obtaining my internship in that this is where I found the InternFSU opportunities."
---
Major: Economics, Class of 2019
Company/Organization: FSU Student Government Association