Describe your job search process. What were some challenges you faced or things you learned from the experience?
From my experience I've learned that when participating in job shadows like FSUshadow, the employees/employers love good questions, such as personal experiences, maybe projects the company/organization is taking on; really just anything that shows interest.
If you used any Career Center services, resources, or events to obtain your part-time job, what were they? How did they support your application process?
I participated in FSUshadow.
What are some takeaways from your experience? How will these help prepare you for the next step after graduation?
I'm learning a lot about how government organizations are ran, dealing with multiple clients, teamwork on projects, and different areas of IT skills. Since I want to join a federal agency after graduation, these skills will help me transition easily.
What advice do you have for students currently launching a part-time job search?
Participate in as many job shadow opportunities as you can. I know most of the FSUshadow opportunities are during spring break and college students want to get home to see their families, but I family is always going to be there, these opportunities may only come once. Also ask questions, and just show an honest interest.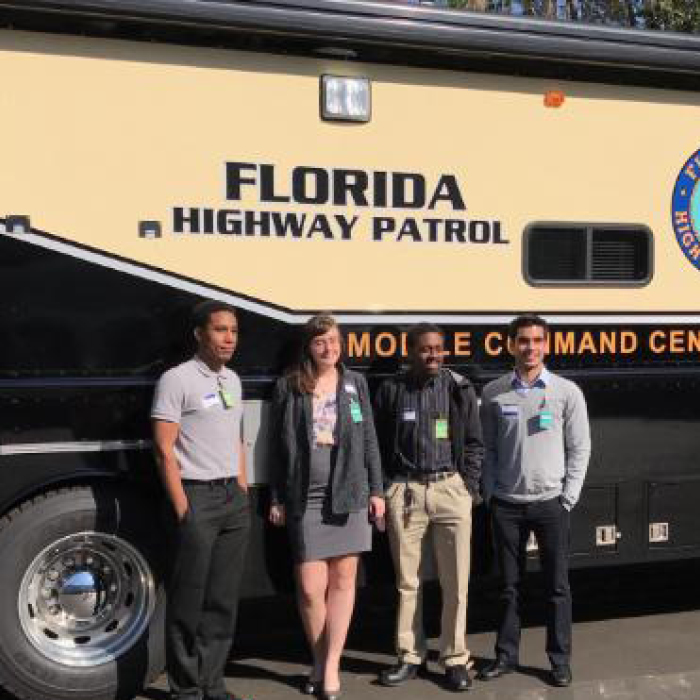 Louis Rush
"Participate in as many job shadow opportunities as you can."
---
Major: Computer Criminology, Class of 2020
Company/Organization: Florida Department of Highway Safety and Motor Vehicles