Describe your job search process. What were some challenges you faced or things you learned from the experience?
Accounting is an extremely competitive field for students looking for summer internships, part-time jobs, and ultimately a career. I knew that I wanted to start early to find a place of employment that I could grow in throughout the years. I joined the Women in Accounting club so that I could become more familiar with different accounting firms, and learn about different positions that may be available to me. It was at one of their meetings that I first heard about opportunities for employment with the Florida Auditor General. After listening to some members of the staff and learning about the opportunities available, I applied through the FSUshadow program to spend the day at their office.
If you used any Career Center services, resources, or events to obtain your part-time job, what were they? How did they support your application process?
I applied to shadow at the Florida Auditor General through the FSUshadow program in March 2017. I spent the day learning about the different types of audits performed, sat in on meetings, and saw the day-to-day responsibilities of an auditor. It was during my time shadowing that I learned about the opportunity to work part-time in the State Government Audit section here in Tallahassee. Because of my involvement in Women in Accounting, and the full day that I spent job shadowing, I was already comfortable in this office and was able to land the part-time position.
What are some takeaways from your part-time job? How will these help prepare you for the next step after graduation?
I have been with the Florida Auditor General since May 2017 and have learned many skills that will help me in my future as an auditor. This part-time job has definitely prepared me for all of the future responsibilities and expectations I will have as an auditor. I look forward to my future at the Florida Auditor General as I graduate college and attend graduate school to work towards becoming a CPA.
What advice do you have for students currently launching a part-time job search?
My advice to anyone looking for a part-time job in their field of study would be to attend as many networking events as possible. I attribute my part-time job to the time I spent at the Women in Accounting meetings, Seminole Futures, and the FSUshadow program. It is never too early to start exploring your options, and you might just land a job in your field that is also walking distance from where you go to school.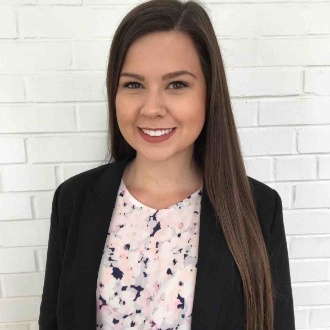 Katie Davis
"I attribute my part-time job to Seminole Futures, the FSUshadow program, and the time I spent at the Women in Accounting meetings."
---
Major: Accounting, Class of 2018
Company/Organization: Florida Auditor General
LinkedIn: https://www.linkedin.com/in/katie-davis-2684a911a/