If you used any Career Center services, resources, or events to obtain your job offer, what were they? How did they support your application process?
For my current job, I absolutely used The Career Center. I initially was an intern at Computer Repair Doctor, which I found through SeminoleLink, and had a great time gaining experience and knowledge by working with owner/CEO Matt Ham. Now, two years later, Matt and I have stayed in touch, and since his company has been growing so rapidly, he wanted to offer me a full-time position to manage the marketing and growth projects for Computer Repair Doctor.
Describe your job search process. What were some challenges you faced or things you learned from the experience?
During the job search, it is very easy to become downtrodden and upset because you will get, "we think you're great for the position and we're sure you will do great things wherever you go" far too often. It's just the nature of the beast. It is also tougher to find a job if you are committed to a certain city, whatever your reasons may be.
Have you participated in any experiential learning opportunities (Internships, volunteer experiences, research, leadership roles, military experience, etc.)? How have these prepared you for moving into a full-time role?
Yes, I had several internships during my last two years at FSU, all of which I found through SeminoleLink. Two of my three internships turned into full-time offers, which I believe is a worthy goal of any Career Center. These internships prepared me for how the "real world" works, because it doesn't have the same structure as school or college. There aren't always clear paths to success in the workforce, sometimes you need to figure out your own way, and the internships I had ultimately helped me learn that, and develop that skillset. Now I am able to take on projects and give others direction as necessary to accomplish the goals I want to.
What advice do you have for current students that will be launching a full-time professional job search?
The phrase "it's not what you know, it's who you know" definitely has some truth to it. However, just being friends with somebody is not enough to get you a job, you need to be sharp enough to be trusted to take over significant roles if that is what you are aiming to do. So if you have those strong relationships already, make sure to hold onto them. If you don't, that's okay too! But then if you are job-searching, do not get down on yourself because the job market is hard. If you are tied to a city, it will be more difficult - so if you are not tied to a city, definitely open yourself up to the possibility of moving.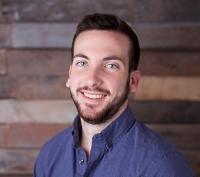 Scott Donovan
"I had several internships at FSU, all of which I found through SeminoleLink. Two of my three internships turned into full-time offers!"
---
Name: Scott Donovan
Major: Marketing and Finance, Class of 2016
Company/Organization: Computer Repair Doctor