Describe the steps you took to obtain your internship/research opportunity/fellowship.
I worked hard in classes to grow my design portfolio and created a LinkedIn and Handshake profile to be able to participate in the Department of Interior Architecture and Design Career Fair. I also attended networking events. I was able to meet my employer during an informal "mixer" the evening before a career fair. This allowed for the opportunity to interview with the company, and land a summer internship!
How far in advance did you prepare and begin applying for your experiential learning opportunity?
Since my experiential learning opportunity is a leadership position, I have been preparing for this throughout the four years I have been at FSU. Getting into the Interior Design Program is competitive, so working hard and showing leadership during my first year was crucial in starting my career. The following year, I applied for IDSO Vice President, which leads into being the President the following year. Early this fall, when I heard about the chance to receive credit for holding this position, I applied and talked with my supervisor, who has been an immense help and support system for both being successful in the program, but more importantly, being successful as President.
If you used any Career Center services, resources, or events to obtain your job offer, what were they? How did they support your application process?
I utilized Kyle Roark, in The Career Center as a liaison to learn about the program as well as participate in the career fair for my department. Kyle has been a great help to many students in our department, and has been successful in recognizing the differences that exist in getting a job/internship in the design field as compared to jobs and internships in other fields. Resumes, and portfolios are much different than most other majors, and it is great that Kyle has taken the time to adapt career services to serve our department.
Describe some of your responsibilities or duties during your experiential learning opportunity.
As Interior Design Student Organization President, I am the connection between students and professionals. IDSO is a student organization that is recognized officially by FSU with a focus on student enrichment through utilizing professional organizations such as IIDA and ASID. These are international organizations that many professionals join after graduating. There are lots of opportunities for students to attend events, apply for scholarships and  enter various industry competitions that require communication to attend. Setting up these opportunities for all students is my goal, as well as getting more students involved in IDSO. 
What was a typical day like "on the job?"
It is hard to define a typical day, since events and challenges arise organically. My job includes communication which is sometimes hard to schedule, as well as events that pop up and require immediate attention to get students rallied to participate. Daily, I work to represent both myself and the department to the best of my ability and work to ensure that all students feel they have equal opportunity to get involved and be a leader.
What are some major takeaways from your experience? How will these help prepare you for the next step after graduation?
A major takeaway is the importance of connecting with mentors, professors and bosses. Being able to learn from a more experienced person and make personal connections, is so crucial in your success. I have been able to make great connections with professors through holding this leadership position, which has allowed me to receive additional help and guidance when needed in the studio. 
Another takeaway from this experience is how it has helped me define my personal leadership style. I am a very outgoing and social person, but I am also strong at being able to match my tone with each individual person. Being able to have a sense for other's engagement levels and catering to their needs and wants has made me successful in getting more students involved. I work hard to reach out to everyone and be inclusive of all students and professors. I try to be positive and approachable, which allows for a community to grow.
Did this experience help clarify your career path? If yes, how so?
Yes, getting involved in the professional organization IIDA, has guided me to pursue a career path in commercial design. Coming from a small town, I was only exposed to residential design. Coming to FSU, I had the chance to expand my knowledge and experiences into commercial applications. Becoming a leader with an organization that pushes huge projects internationally, has inspired me to continue to push creative boundaries and pursue a career with a large company who is also working to push the limits.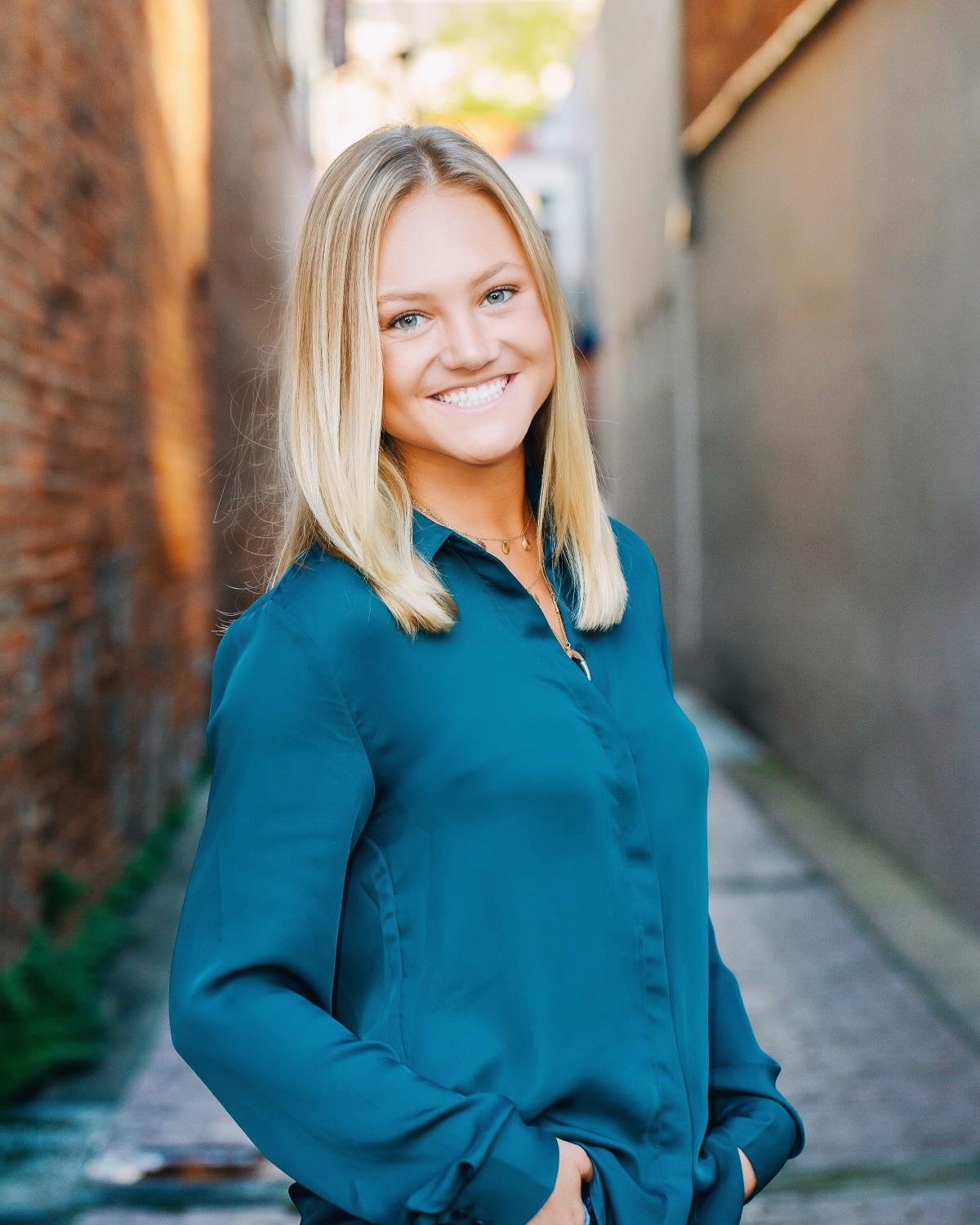 Alison Speer
"Becoming a leader with an organization that pushes huge projects internationally, has inspired me to continue to push creative boundaries and pursue a career with a large company who is also working to push the limits."
---
Major:
 B.S. Interior Design, Class of 2020
Company/Organization:
 Interior Design Student Organization
LinkedIn:
https://www.linkedin.com/
in/alisonspeer/