Describe your job search process. What were some challenges you faced or things you learned from it?
   My job search for the summer was influenced by the Career Development Class I took this past Spring. I learned that any job can be beneficial. Experiencing what it is like to function in a workplace and the accompanying workplace experience is valuable for your resume and other career documents.
If you used any Career Center services, resources, or events to obtain your part-time job, what were they?
   My Career Development class has helped me immensely. Due to taking this class, I was able to go in and be confident in the resume and cover letter I submitted. I was also able to succeed in my interview. The resources offered in the Career Center are super valuable to all students who are seeking jobs or internships.
What are some takeaways from your part-time job? How will these help prepare you for the next steps in your career?
   My part-time job is teaching and it will continue to teach me how to function in a workplace. More specifically, lifeguarding is something that is valuable because it requires constant attention to detail and it can be a high-pressure workplace in some circumstances.
What advice do you have for students currently launching a part-time job search?
   Make sure to stay prospective and keep an open mind. Use your resources; don't be afraid to ask questions. Come into interviews prepared and know that preparation and a dedication to going out and getting that job will succeed with work. Even if you are young, you still can go into a workplace and gain experience while getting the best opportunity available for yourself.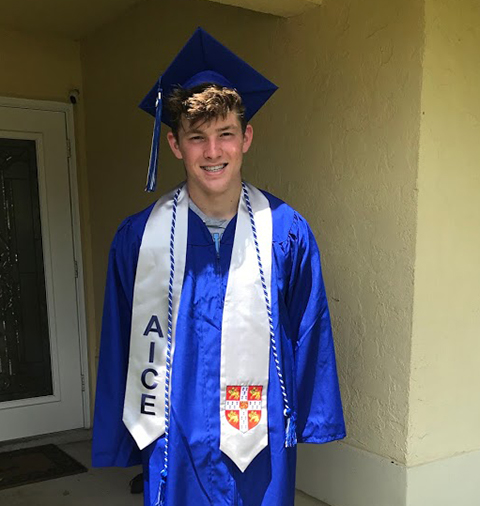 Andrew Crosby
"Make sure to stay prospective and keep an open mind. Use your resources; don't be afraid to ask questions. Come into interviews prepared and know that preparation and a dedication to going out and getting that job will succeed with work."
---
Major: Sports Management
Current Position: Florida State University IFC Greek Life
LinkedIn: https://www.linkedin.com/in/andrew-crosby-8729211b9/