Describe your job search process. What were some challenges you faced or things you learned from the experience?
For my job search process, I first had to identify what I wanted to do after college. I have experience in international education and emergency management, but it's difficult to pull those together. I also had to determine a geographic location and what setting I wanted to work in. I found this all to be very overwhelming, especially attempting to do this alone. I was also searching for positions in the wrong places, such as job board sites, rather than looking on the actual career websites of where I wanted to work. All of this together made my job search process, in the beginning, very daunting and challenging.
If you used any Career Center services, resources, or events to obtain your job offer, what were they? How did they support your application process?
Through the Career Center, I participated in FSUshadow, the Experiential Recognition Program for two of my internships, and met with an advisor at the Career Center regularly. All of these resources helped tremendously. I was able to gain some experience and learn about different fields through FSUshadow, effectively reflect on what skills I bring to the job market through the Experiential Recognition Program, see how I was building those skills through my internships, and create goals and pinpoint what career opportunities I was interested in with a career advisor. Without these resources provided by the Career Center and other departments at FSU, I don't believe I would've been as successful with my job search as I was.
Have you participated in any experiential learning opportunities (Internships, volunteer experiences, research, leadership roles, military experience, etc.)? How have these prepared you for moving into a full-time role?
I have participated in multiple internships, two FSUshadow opportunities, held a leadership role with a student-run organization off of FSU's campus, as well as leadership roles in my position as a Night Staff Lead in University Housing and as the Lead Case Management Intern at the International Rescue Committee. Furthermore, I completed research through the Global Citizenship Certificate and finished all of the requirements of the Garnet & Gold Scholar Society. All of these opportunities provided me with leadership and communication skills that can be used in any field of the workforce and pushed me further in the right direction for not only finishing my degree, but gaining full time employment directly after graduation.
What advice do you have for current students that will be launching a full-time professional job search?
My advice for current students that will soon be launching a full-time professional job search is to use the resources FSU provides you with. The Career Center has so many great opportunities available to you, and I would've lost my mind without meeting with an advisor. Take advantage of not only these resources at the Career Center, but also opportunities for development and getting more than a degree, such as the Garnet & Gold Scholar Society and the Global Citizenship Certificate through the Center for Global Engagement. Without these opportunities for academic and professional enrichment, I would not be able to continue my dream of working in international education in a higher education setting.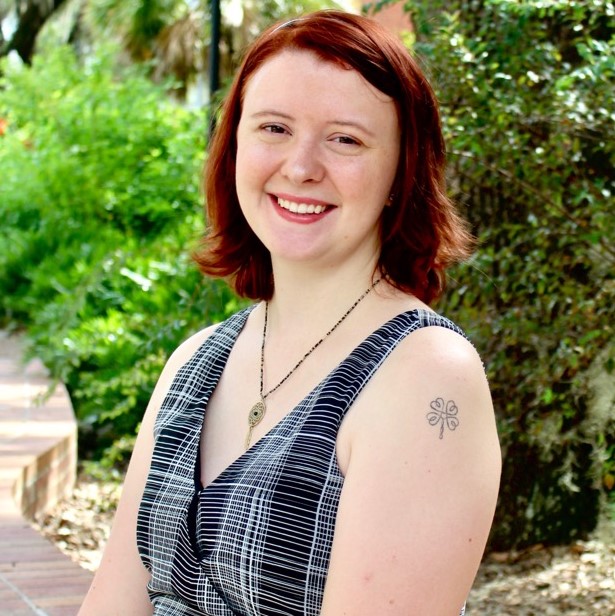 Elaney Tedder
"Without the resources provided by the Career Center and other FSU departments, I don't believe I would've been as successful with my job search as I was."
---
Major: International Affairs & Political Science, Class of 2018
Company/Organization: The University of Pennsylvania