Describe the steps you took to obtain your experiential learning opportunity.
   Around March, I began to look on NoleNetwork for an internship. I used the search tool to specify what industry I want to work for and what city I want to work in. I quickly realized that the search for an internship should begin earlier than March. My friend reached out to me and said that her dad's company was looking for their first Accounting Intern. I began emailing back and forth with her dad to get details. I interviewed with my future mentors as well as the company's Corporate Controller. 
How far in advance did you prepare and begin applying for your experiential learning opportunity?
    This experience taught me that I should begin applying for internships before spring. Although I landed a great internship, I will definitely begin the process earlier than last year.
If you used any Career Center services, resources, or events to obtain your internship, what were they?
   I used NoleNetwork to search for internships. It allowed me to filter my job search by industry, location, and job description. It was a super easy way to figure out what opportunities were available to me. 
Describe some of your responsibilities or duties during your experiential learning opportunity, and what a typical day was like "on the job".
      As an Accounting Intern, I focused on a different area of accounting each week. This allowed me to be exposed to the various aspects of the company's accounting department. Some areas included accounts payable, accounts receivable, payroll, project accounting, and equipment accounting. Each week, I shadowed someone in a different role in order to diversify my knowledge of the various roles in an accounting department. I would help them with their tasks. As weeks went on, I gained skills in each area and could apply them by completing weekly projects. I was also in charge of coordinating intern presentations, where a group of interns got the chance to present their intern experiences to the company executives. This was an opportunity for interns to give feedback on their experiences.
     Every day, I would help my coworkers with various projects. I worked on a multitude of projects, including coordinating more than 11 presentations. Whenever I was not working on a project I would work on expanding my professional network by reaching out to some of my superiors' external partners. My internship provided me with a list of names for me to connect with. I would often meet with these people and talk to them about their career paths and success stories. 
What are some major takeaways from your experience? How will these help prepare you for the next step after graduation?
   My two biggest takeaways from this experience are to say yes to new experiences because you never know if they will come by you a second time, and to always give 100% effort in everything you do. Throughout the summer I was given many projects that took many hours to complete. I always kept a positive attitude and gave it my all, asking questions along the way to fully grasp the scope of my work. At the end of the summer, I was offered the chance to travel to Indiana to see our Midwest office. I viewed this as a reward for my work throughout the summer. I was very grateful to be able to travel for work and get the experience of meeting other branches of the same company. It broadened my scope of how different divisions of a large company work cohesively even if they are located states apart. 
Did this experience help clarify your career path? If yes, how so?
   Although my major is finance, working as an Accounting Intern has given me great background knowledge about topics that I will undoubtedly see again during a career in finance. By learning about fundamental accounting concepts and how they are used in the real world, I have the ability to connect the two fields of study in a unique way.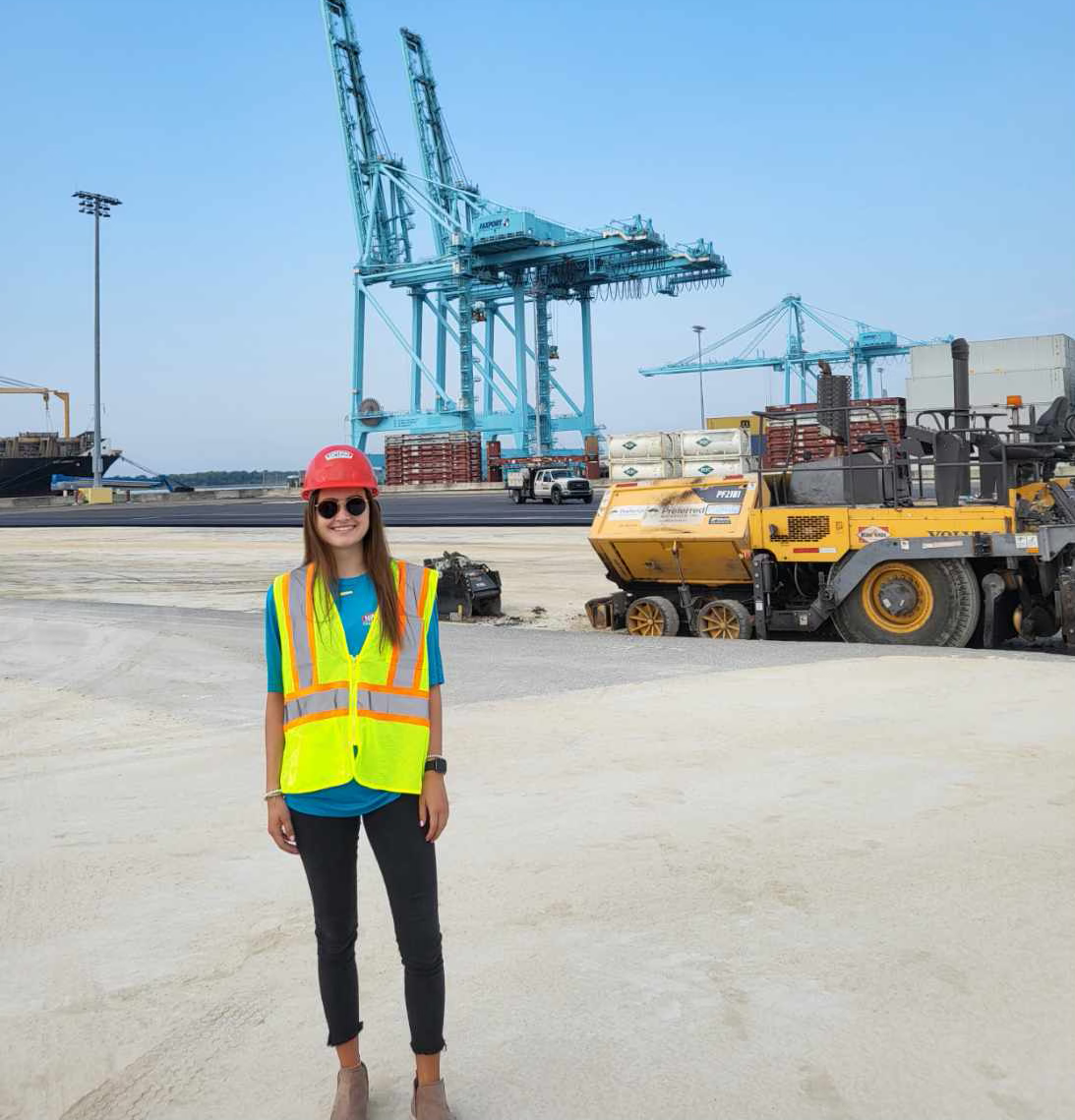 Elizabeth Manning
"My two biggest takeaways from this experience are to say yes to new experiences because you never know if they will come by you a second time, and to always give 100% effort in everything you do."
---
Major: Finance
Anticipated graduation: May 2024
Internship: Accounting intern
LinkedIn Profile