Describe the steps you took to obtain your internship/research opportunity/fellowship. 
I wanted my experiential learning experience for my final year at Florida State to be impactful and an opportunity to gain hands-on experience in the public sector. This led me to utilize Handshake, Indeed, and other job posting websites. Even Rebecca Lovett, The Career Liaison for the College of Social Sciences and Public Policy, sends amazing weekly emails and is always tremendously helpful. I found a job posting on Handshake for a Public Administration Fellowship with the Leon County Property Appraiser. I uploaded a carefully edited resume and cover letter explaining what I could bring to this position; I even explained the way this fellowship could help me grow as a public sector leader. 
How far in advance did you prepare and begin applying for your experiential learning opportunity? 
I noticed this fellowship on June 2019 and applied the same day I saw the posting. I was instantly drawn in and wanted to take a chance. I was slightly deterred at first since the position mentioned a preference for graduate students, but I gave it my best shot. However, I received an email later in the same month stating that my interview would be the first of July. After what seemed like a successful interview, I was offered the position in September and learned that I would be starting later in the month.  
I applied and interviewed for numerous other positions. It eventually was a difficult decision because I received multiple internship offers for the Fall 2019. After deliberations with my family, I decided this would be the best opportunity to advance my personal and professional goals. Wanting to learn more about a domain I did know have much experience in, real estate and finance, was a contributing factor to accept this position. Roughly eight months later, I know I made the right decision. I love the people I work with. I am learning more than I could have ever thought, and continuing this fellowship in the spring semester has been amazing. 
If you used any Career Center services, resources, or events to obtain your job offer, what were they? How did they support your application process?
My main resource was Handshake. Without this wonderful platform, I would have never found this fellowship opportunity. However, I did also rely on the Career Guides section of the Career Center's website. This helped me ensure my resume and cover letter were in perfect condition to submit, and The Career Center had sample interview questions that allowed me to practice before the real thing.
I already completed a graduate-level internship credit (PAD 5946: Public Service Internship) for the Spring 2019 semester with a different organization. However, I have gained recognition for this fellowship through the Experience Recognition Program by completing the transcript notation option (SDS 3802: Experiential Learning). This will allow me to reflect on my time at the Property Appraiser's working 20-hours per week, in addition to being a full-time student taking 9 graduate-level MPA credits and a 3-credit Leadership and Complexity course. 
Describe some of your responsibilities or duties during your experiential learning opportunity. 
My position is unique in that I am in charge of all legislative things and I work with the community outreach team. Regarding my legislative work, I observe the progress of the bills we are watching and monitor them throughout the session. 
During the spring is the busy season for the community outreach team. The deadline to file all major exemptions, like Homestead, for property owners was at the beginning of March, followed by another major deadline on April 1. As a result, our team has been going out to remote locations in the community to set-up stations where people can easily file their exemptions. 
What was a typical day like "on the job?" 
Most days begin by checking my email and the Florida Legislature website to see any updates on new bills filed or passed. I always send my supervisors emails detailing upcoming committee meetings I will watch and pay attention to. After watching these committee meetings, I send my analysis of the entire committee meeting and send updated documents on the progress of tracked bills. 
Some days consist of meetings with management to go over administrative deadlines. I help create and edit quarterly newsletters, flyers and reports disseminated on social media and for official use. I also assist in organizational outreach with citizens. As a result, I am a member of the following committees: Big Bend Minority Enterprise Development (MED) Week, Live Well Leon, and United Way philanthropy. I was able to assist in the planning and execution of Big Bend Med Week that is the premier event for minority entrepreneurs and business owners. Lastly, I helped with the annual Live Well Leon Wellness Fair. It is safe to say, there is never a dull moment and something is always going on. 
What are some major takeaways from your experience? How will these help prepare you for the next step after graduation? 
First, I would say to never underestimate yourself. I was worried that I would not get the position since the job positing mentioned a preference for graduate students. As the only undergraduate chosen for this year-long fellowship, it has been an honor to work alongside the other first and second-year master's students. The hiring process showed me that if they like you and feel you can contribute to their organization, you have a strong chance of getting hired. 
    
Furthermore, it has been an amazing experience interacting with the 55 employees in the office each day. This fellowship has demonstrated the importance of community engagement and the vitalness of outreach to citizens that any government agency is serving. Government is meant to serve the people; this office certainly carries out that mission every day. 
Did this experience help clarify your career path? If yes, how so? 
Working at a constitutional office for the county has further grown my passion and dedication for public service. Having the chance to work on behalf of people certainly seems like a rewarding career. It also has helped me further strengthen my policy research and analysis skills by utilizing my knowledge and technical abilities I learned in the classroom. Applying the knowledge learned in the classroom, to meaningful work, by enhancing marketable skills is what experiential learning is all about. 
    
As a first-generation college student, I believe education is the key to social and economic mobility. As a result, I am currently applying to graduate programs in public administration and policy. I see myself potentially being a practitioner or a policy researcher to advance contributions in literature such as education policy. This fellowship has certainly clarified my personal belief in the importance of public servants and grown my commitment to serving others.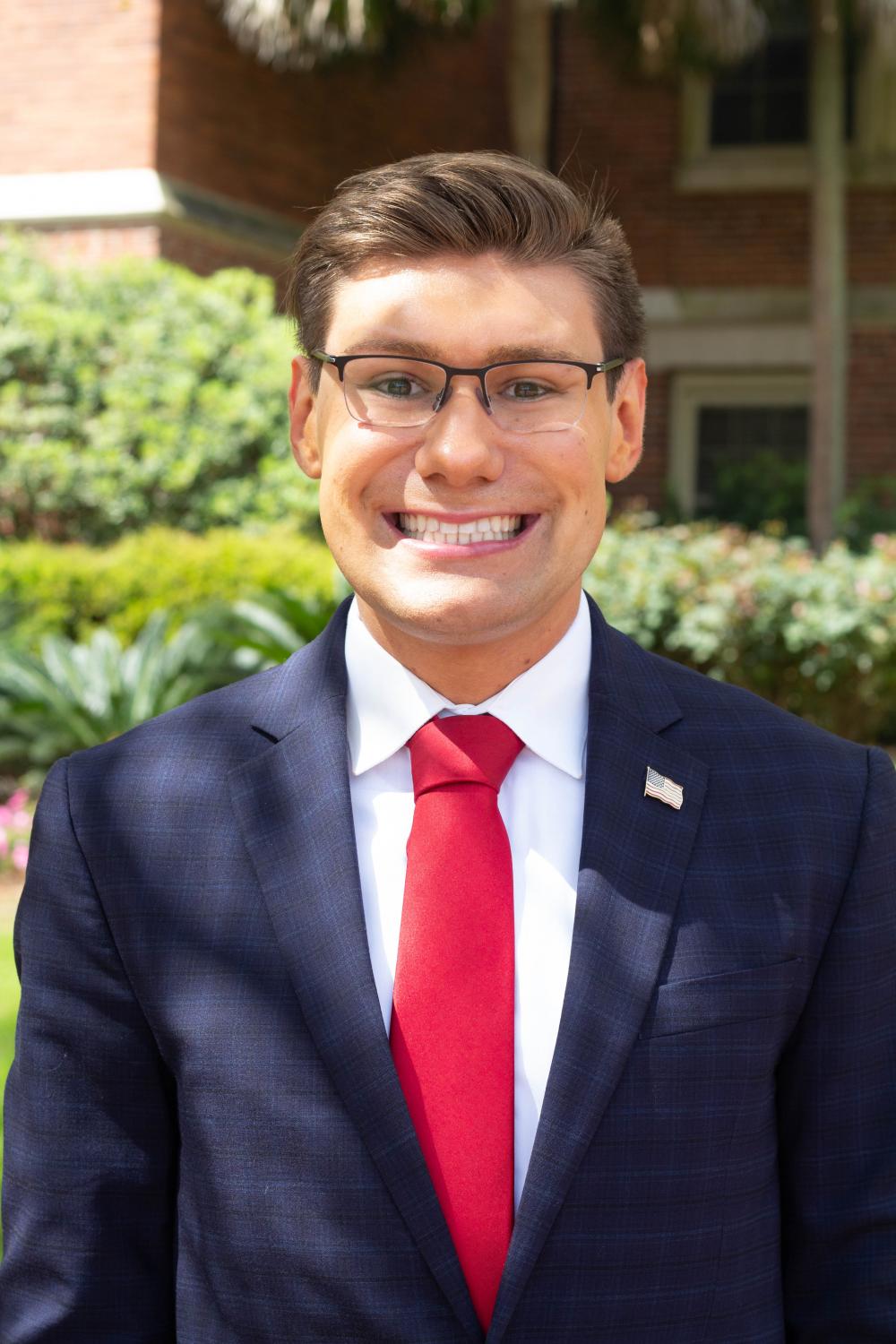 Logan Love
"This fellowship has certainly clarified my personal belief in the importance of public servants and grown my commitment to serving others."
---
Major:
 Interdisciplinary Social Sciences, Class of 2020
Company/Organization:
 Leon Country Property Appraiser  
LinkedIn:
https://www.linke
din.com/in/loganlove/