What made you choose FSU?
   Growing up I had always been an FSU fan. I knew in-state tuition was going to be one of the deciding factors in choosing a University so that was always at the back of my mind. I would come up on weekends and attend football games, that is where I fell in love with the University.
Describe the importance of your research and work.
   The importance of my research and my work at Florida State is going to take me to unbelievable heights. Studying in the Accounting department, I had the privilege of meeting some of the most intelligent professors on campus. These professors ultimately helped me make the decision of continuing my graduate studies here at FSU.
Briefly describe your career aspirations.
   I plan on going into the finance field during my master's program. I intend on learning and gaining experience while pursuing my dreams of becoming an executive. I also plan on getting involved in Real Estate Investments as well.
What advice do you have for anyone considering graduate school?
   Graduate school can lead you to many opportunities. The work you're given is to get you into your desired program. The diligence you must maintain is something that will not only give you a leg up on anyone in the room, but will help promote a hardworking lifestyle for the rest of your career or future in general.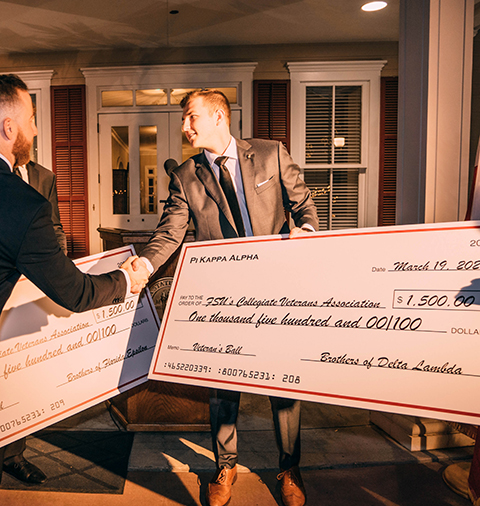 Luke B. Vari
"The diligence you must maintain is something that will not only give you a leg up on anyone in the room, but will help promote a hardworking lifestyle for the rest of your career or future in general."
---
Major: Accounting
title-inside title-centered
2