Describe some of the steps you took to obtain your internship.
To obtain my internship with Dr. Ericsson's Cognitive Lab, I first started out working in similar DIS positions. By working in other DIS experiences, I was able to gain research experience under the supervision of other professors. Then, I joined Dr. Conway's Morality Lab where I started to conduct my own independent research. This lead me to further my research experience which ultimately enabled me to be promoted in Dr. Ericsson's Lab to Project Coordinator as I had had extensive training previously to applying to this position.
How far in advance did you prepare?
I have been preparing for this internship for the last two years of my college experience as I needed to work from the bottom up in order to fully understand what it took to run and coordinate a lab.
If you used any Career Center services or events to obtain the internship, what were they? How did these help you in landing the internship?
I used the Career Center to edit my resume as well as practice interview questions. These tools helped me as I was prepared to respond to questions during the interview process I may not have otherwise been able to answer. Also, having a solid, solidified resume enabled me to show that I was professional and serious about obtaining this internship position.
Describe some of your responsibilities or duties during the internship experience.
Some of my responsibilities during this internship involved working with DIS students to train them in the protocol of the experiment. I also was responsible for the technical side of the lab: backing up cameras and data to ensure all the data collected was saved properly. My biggest responsibility, however, was being in charge of recruiting participants for the experiment. This involved actively advertising for the study as well as actively calling interested people to get them scheduled to come into the lab for trials.
What are some major takeaways from your experience? How will these help prepare you for the next step after graduation?
Some major takeaways from this experience were by far gaining superior organizational skills as well as learning how to properly run a lab. Having to keep track of other peoples' schedules while trying to accommodate participants' schedules involved precise planning. These skills will help me after graduation for I plan to continue to be in research while I obtain a Ph.D. Thus, gaining these skills during undergraduate school will forever serve me in a positive manor as I will go into graduate school confident in my abilities to not only conduct research but also efficiently run a lab.
Did this experience help clarify your career path? How so?
Yes, this position helped clarify my career path. Having to decide whether to obtain a Ph.D. was something I had struggled with for some time. However, having had this research experience through my internship solidified my passion for conducting research.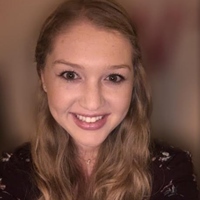 Raychel Feldman
"Gaining these skills during undergraduate school will forever serve me in a positive manor as I will go into graduate school confident in my abilities to not only conduct research but also efficiently run a lab."
---
Major: Psychology with a minor in Entrepreneurship, Class of 2016
Internship Experience: Dr. K. Anders Ericcson's Cognitive Lab