Describe the steps you took to obtain your internship/research opportunity/fellowship.
I took a course on Peer Tutoring, thinking it was just an English elective to fill up a graduation requirement. However during the class, I discovered that it was a direct pipeline into working as a Writing Tutor at the Reading and Writing Center. While this took me by surprise, I was happy to work in an area where I could help fellow students and contribute to others' success.
How far in advance did you prepare and begin applying for your experiential learning opportunity?
The prep course was an entire semester, so I spent several months training and preparing myself. Not all students would get accepted for an internship position, so I worked hard to differentiate myself in the classroom and in our practice sessions.
If you used any Career Center services, resources, or events to obtain your internship/research opportunity/fellowship, what were they? How did they support your application process?
I utilized the Career Center's mock interview program to prepare myself for an interview setting. This experience definitely helped me calm my nerves and learn my specific strengths and weaknesses when it came to interviewing. I also used the Career Center's online resume builder to help me get started sorting through my experiences and formatting my documents.
Describe some of your responsibilities or duties during your experiential learning opportunity.
I saw students on an appointment and walk-in basis, helping them in any stage of the writing process. This could include brainstorming topics, help conduct research, revising a draft or reading through some tough course material.
What was a typical day like "on the job?"
I arrive at one of the several Reading and Writing Center locations on campus and either meet with a scheduled student or see a walk-in appointment. Typical sessions would include reading the paper out loud, editing the piece for grammatical/spelling errors and talking through content ideas, although this would vary between sessions.
What are some takeaways from your part-time job? How will these help prepare you for the next step after graduation?
My major takeaways from this experience were a stronger grasp of English grammar, customer service skills and being able to work independently. I had to rely on my own devices to be efficient with students and this is a valuable skill to have in the work place and something I will apply to future opportunities.
Did this experience help clarify your career path? If yes, how so?
This experience reaffirmed my desire to work with people in a customer-focused position. I would like to work within community management, and working with students on a daily basis and helping them through their problems was extremely fulfilling to me. This showed me the value of making someone smile after solving a tough issue, and that is something I'd like to spend my life accomplishing.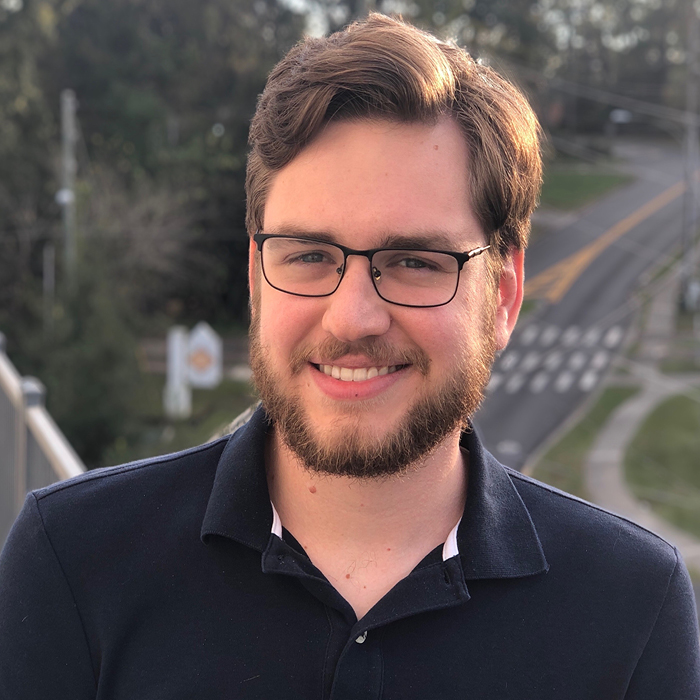 Thomas Field
"The Career Center's Mock Interview program helped me learn my specific strengths and weaknesses when it came to interviewing for my position."
---
Major: Media and Communication Studies & Editing, Writing, and Media, Class of 2019
Company/Organization: FSU Reading & Writing Center